Pictures at an Exhibition, 1874
Modest Mussorgsky (1839 – 1881)
Flute Quartet and Piano
Pictures at an Exhibition by Modest Mussorgsky, arranged for Flute Quartet and Piano by Michael Prudchenko. The 1874 composition was originally a suite for piano dedicated to his friend Victor Hartmann. Mussorgsky's most famous piano composition has become a showpiece for virtuoso pianists and (through the Ravel orchestration) and orchestra musicians.
The idea behind the composition of the musical work, "PICTURES AT AN EXHIBITION" was a showing of the works of the artist Victor Hartmann who until his death in 1873 had been an intimate friend of Mussorgsky. Individual movements are introduced and linked with a repeated and varied "Promenade" section. The movements are:
Promenade I, The Gnome
Promenade II, The Old Castle
Promenade III, Tuilleries
Bydlo
Promenade IV, Ballet of Chicks in Their Shells
Samuel Goldenburg and Schmuyle
Promenade V, The Market at Limoges
Catecombs – Con Mortuis
The Hut of Baba Yaga
The Great Gate at Kiev
The flute quartet and piano arrangement of Pictures at an Exhibition provides ample opportunity for showmanship in each part. The following parts are included in this set:
Full Score
C Flute 1 doubling Piccolo
C Flute 2
C flute 3 doubling Alto Flute
C flute 4 doubling Bass Flute
Piano
The printed parts and score are 9" x 12". The full score and piano part are coil bound. Flute quartet are saddle stapled.
Audio and score excerpts are available above.
Registered users can download a complete sample score and full length audio file of Pictures at an Exhibition Flute Quartet with Piano on the 'Samples' tab.
Watch highlight of a performance on the VIDEOS tab above
About the Composer
Modest Mussorgsky (21 March 1839 – 28 March 1881)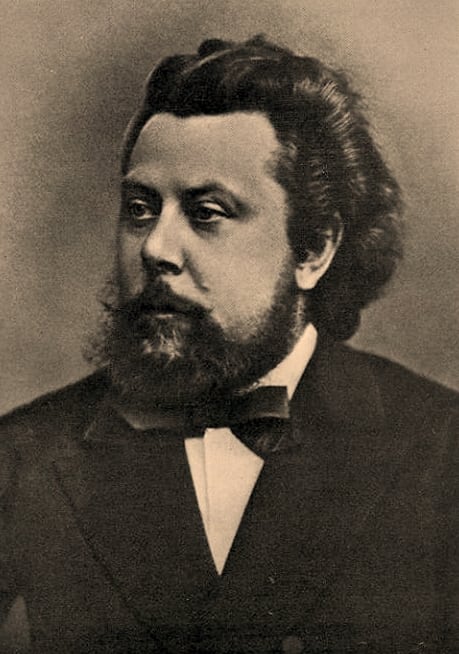 Modest Petrovich Mussorgsky (born March 9 [March 21, New Style], 1839, Karevo, Russia—died March 16 [March 28], 1881, St. Petersburg). Mussorgsky was an extraordinarily individualistic Russian composer of the late 19th century. His most famous works are the opera Boris Godunov, the orchestral tone poem Night on a Bald Mountain, and the piano suite Pictures at an Exhibition. As a composer he was often in deliberate defiance with the conventions of Western music and was one of the group of Russian composers named 'The Five' who aimed to establish a Russian national style of music composition.
He lived a turbulent life. Many of his most famous works were left unfinished at his death. On February 24, 1881, three successive attacks of alcoholic epilepsy laid him low. His friends took him to a hospital where for a time his health improved sufficiently for one of the leading Russian artists of the day, Ilya Repin, to paint a famous portrait of him. Mussorgsky's health was irreparably damaged, however, and he died within a month, shortly after his 42nd birthday.
About the Arranger
Michael Peter Prudchenko (b. 1940) is a Ukrainian conductor, educator, adjudicator, and arranger.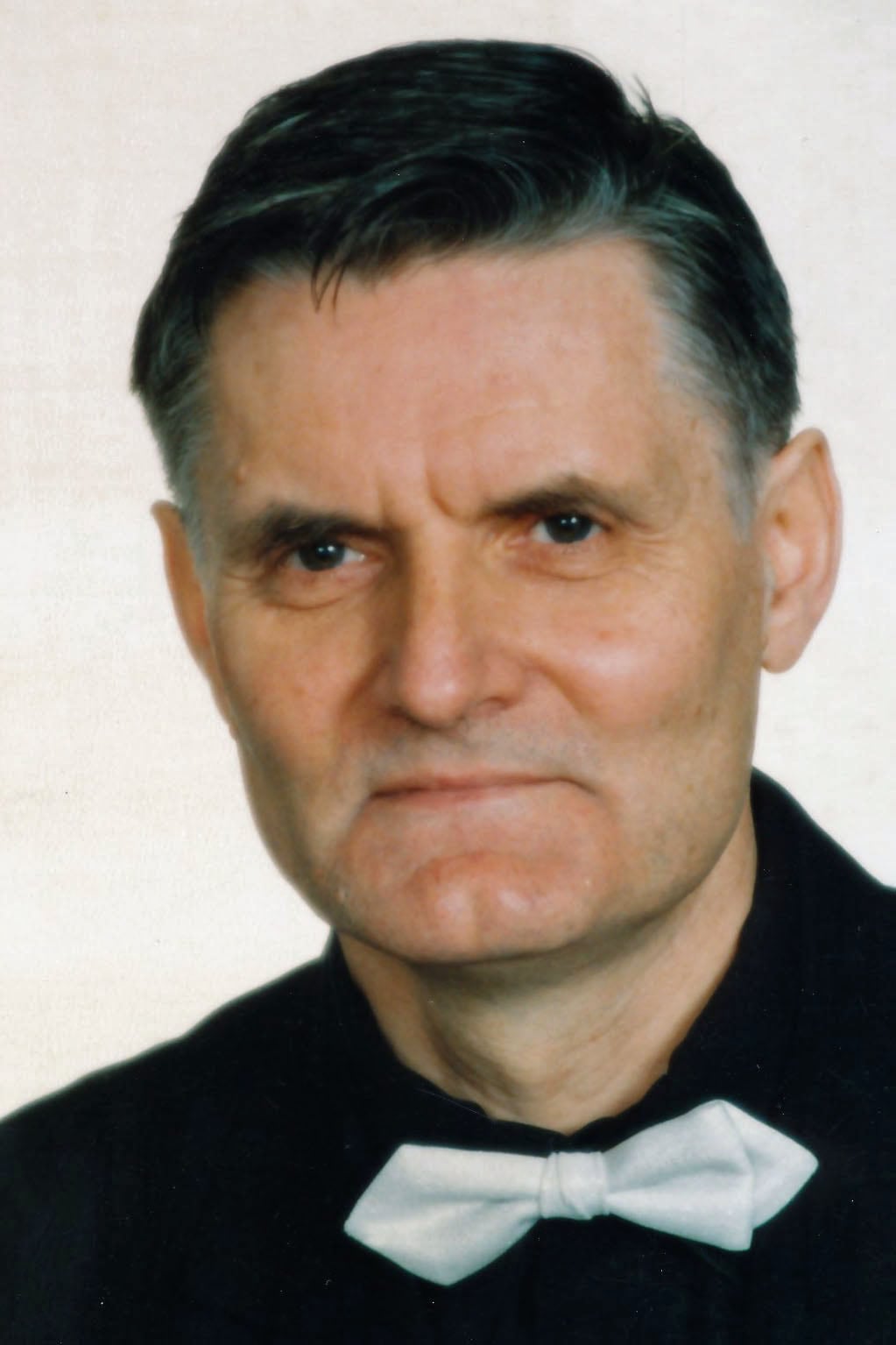 In 1952 Michael Pruchenko began his music studies at the Kiev Military Music School, and later transferred to Moscow Military Music College to continue his music studies. Michael Prudchenko studied military band conducting at the Moscow P.I. Tchaikovsky State Music Conservatory. After graduation in 1966 he was drafted to serve in the USSR army as a military band conductor. After his discharge, he continued music studies at the Kiev P.I. Tchaikovsky State Music Conservatory majoring in Orchestral Conducting.  Starting in 1973, Michael served as a conductor of the Ukrainian National Radio Broadcast Pops Symphony Orchestra. From 1979 he worked as a conductor of the "Kiev Music-Hall" Symphony Orchestra, and from 1983 he conducted the State Symphonic Band of Ukraine. During his professional conducting carrier, Michael Prudchenko toured through Ukraine, Poland, Russia, Armenia, Georgia, Estonia, Lithuania, Holland, Hungary, etc. As an educator, Michael taught at The Kiev R. Glier Music College (1970), and Kiev Institute of Culture (1992-2009). As a University Band Director, he won 1st Prize at the International Wind Band Competition "Surmy-98" in Rivne (1998). From 2009-present, Michael serves as a professor of conducting at the P. I. Tchaikovsky National Academy of Music.
Michael Prudchenko was awarded "Merited Artist of Ukraine" as well as "People's Artist of Ukraine", the two highest honorary titles awarded by the President of Ukraine for outstanding achievements in music.