Esquisses de Jazz
Jazz Scenes
Erwin Schulhoff (1894 – 1946)
SATB Saxophone Quartet
Esquisses de Jazz, by Erwin Schulhoff arranged for SATB saxophone quartet. Esquisses de Jazz or "Jazz Scenes" is a set of six pieces that offer a picture of what one European composer thought jazz or ragtime might be. Make no mistake, these are not what you think of when you think of jazz.
Although Schulhoff is best known for his jazz influenced works – saxophone players may know him for his "HOT" sonata (for alto sax and piano) of 1930 – he is now recognized as a composer of remarkable variety and invention whose works span the range between late romanticism of Max Reger and Scriabin and the experimental modernism of John Cage. During the 30 years of his active career he wrote sonatas, quartets, sextets, jazz piano pieces, stage music, an opera, eight symphonies, and at least one oratorio. His works are slowly being revived on the concert stage.
The six movements or "scenes" in Esquisses de Jazz are each named after popular dances of the time:
Ragtime
Boston (note: this is one of the best of the set – it's a wistful little waltz, best played with lots of rubato)
Tango
Blues (note: does your tenor sax player want to shout the blues?)
Charleston
Black Bottom
The range for each saxophone part is shown below.
Audio and score excerpts are available above.
Registered users can download a complete sample score and full length audio file of Esquisses de Jazz
Sax Quartet on the 'Samples' tab.

About the Composer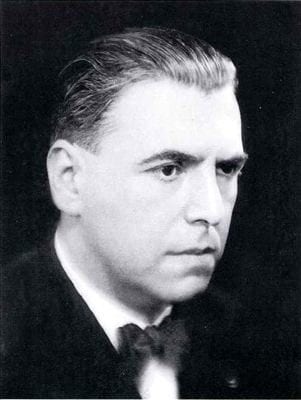 Ervin Schulhoff (8 June 1894 – 18 August 1942) was born in Prague to an upper middle class Jewish-German family. He showed signs of musical ability at an early age. His parents supported and encouraged their son' s talent. He commenced his musical studies at the Prague Conservatory of Music, continued them in Vienna and Leipzig (where his composition teacher was Max Reger) and completed them successfully in Cologne. The promising start of his career as a composer  was interrupted by the First World War, where Schulhoff served as a soldier on the eastern front.
Early in his career, Schulhoff was heavily influenced by late-romantic and impressionist era composers like Reger, Strauss, Debussy and to some extent Scriabin. Wartime experiences completely changed his vision of the world and of art. During his stay in postwar Germany, Schulhoff joined the ranks of the radical left-wing avant-garde. He was first attracted to the ideas of the Second Viennese School (Arnold Schoenberg and his pupils), and later by the Dada movement in Berlin.
Schulhoff was one of the first classical composers to recognize the potential of jazz -influenced popular dance music forms. Compositions such as Esquisses de Jazz, the Hot Sonata for alto saxophone and piano and the jazz oratorio H.M.S. Royal Oaks (all from 1930) with movement titles like Ragtime, Tango, Shimmy and Jazz which were controversial for their time, but now counted among the composer's best-known works.  While it is true that Schulhoff's music was based on ragtime, and a commercial form of early jazz that arose from ragtime, it wasn't derived from authentic American sources. He based his concept of jazz on "hot dance music" of the time which he heard on recordings made by European—mostly German—bands. He never visited America where he could have heard actual, real, African-American jazz direct from the source—as did Darius Milhaud and Maurice Ravel.
After 1933, he was unable to continue his career in Germany due to his Communist beliefs (he had for example set the Communist Manifesto to music) and also his Jewish roots. The planned first performance of his opera Flammen in Berlin was cancelled. During the 1930s, Schulhoff had another artistic transformation. His jazz compositions were replaced by symphonies in the style of Social Realism. His late works show an effort to communicate in plain, unpretentious ways and to glorify the ideals of communism through the use of simple musical techniques. These are not his most successful experiments.
In 1941 Schulhoff acquired Soviet citizenship. The German declaration of war with the Soviet Union meant that he was now categorized as being a citizen of an enemy nation. He was initially interned in Prague on 23 June 1941 and subsequently deported to the Wülzburg concentration camp where he died of tuberculosis on 18 August 1942.