Danse Noble (1902)
Émile Paladilhe (1844 – 1926)
Flute Trio
Danse Noble flute trio by Paladilhe, arranged for 3 C flutes or 2 C flutes & alto flute. This trio is an elegant little dance that began life as a work for piano. This setting is for flute trio, either three C flutes or 2 C flutes and alto flute. Flutes 1 and 2 trade melody and counter melody statements while the third flute/alto flute provides a quiet bass line. The arrangement for flute trio is raised one half step from the original key of A major to B flat major.
Audio and score excerpts are available above.
Registered users can download a complete sample score and full length audio file of Danse Noble Flute Trio on the 'Samples' tab above.
About the Composer
Émile Paladilhe (3 June 1844 – 6 January 1926) was a French composer of the late romantic period.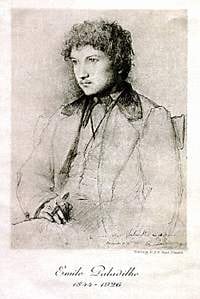 He was born in Montpellier in the south of France. Paladilhe was a musical child prodigy, and at 10 years of age he moved from his home to begin studies at the Conservatoire de Paris.
His music is mostly forgotten today but in his time was well respected and admired. His works were performed throughout the concert halls and opera stages of Europe. Today singers remember him for a few of songs and oboists for his "Solo for Oboe" also known as "Concertante". Saxophone players may know that piece too. A transcription is included in the widely available Concert and Contest Collection for Alto Saxophone.