Sicilienne
Jean Absil (1893-1974)
Saxophone Solo with piano or harp
Sicilienne by Jean Absil, for any saxophone solo with piano or harp accompaniment. Parts for B flat (soprano or tenor) and E flat (alto or baritone) saxophones are included.
A lovely melody and modern but accessible harmonies makes Sicilienne by Jean Absil a winner with students, performers, and your audience.This arrangement includes parts for soprano or tenor saxophone and alto or baritone saxophone as well as piano or harp..
The range for each saxophone part is shown below.
Audio and score excerpts are available above.
Registered users can download a complete sample score and full length audio file of Sicilienne
Jean Absil on the 'Samples' tab.
ABOUT THE COMPOSER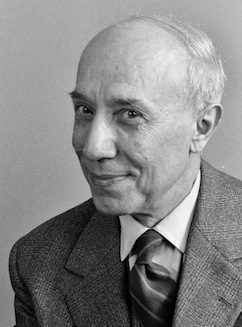 Jean Absil (1893-1974) was a Belgian composer and professor at the Brussels Conservatoire. From 1913 he studied organ performance but after graduation, concentrated on composition. After winning several major composition prizes he traveled  to Paris. There he met composers such as Jacque Ibert, Darius Milhaud, and Arthur Honneger, all of whom had a profound influence on his style of composition.
Early in his career Absil was influenced by late Romantic composers such as Wagner and Richard Strauss. After his stay in Paris he adopted a more modern style. Although he did not abandon tonality, he devised new modes and chord structures which give the listener a secure sense of tonality but are actually far removed from the classical major/minor key system.
Absil was a prolific composer with more than 162 opus numbers in his catalog. He worked in all genres including choral music, chamber music, and symphonic works. Saxophone players may know his Sonata, Op. 115 for alto saxophone and piano.
See also:
http://www.cebedem.be/en/composers/a/27-absil-jean
http://www.allmusic.com/artist/jean-absil-mn0001193362/biography