Nutcracker Miniatures
Excerpts from the Nutcracker Suite, Op. 71A (1892)
Tchaikovsky (1840-1893)
SATB Saxophone Quartet
Nutcracker Miniatures, Excerpts from the Nutcracker Suite, Op. 71A, by Tchaikovsky, arranged for SATB Saxophone Quartet. Favorite selections from the beloved holiday ballet "The Nutcracker" arranged for SATB Sax Quartet. The complete set takes about 9 minutes to perform but individual movements can be played separately to fit your concert timing. This arrangement is for advanced players. All parts require facility over the full range of the instrument.
The set contains the following movements:
March (excerpt)
Dance of the Sugarplum Fairy (excerpt)
Trepak – Russian Dance (complete)
Arabian Dance (complete)
Chinese Dance (complete)
Dance of the Reed Flutes (complete)
Waltz of the Flowers (excerpt).
Parts Included:
This SATB saxophone quartet arrangement of the Nutcracker Miniatures includes the following parts: Full quartet score, Soprano Sax, Alto Sax, Tenor Sax, Bari Sax. Score and parts are printed on 9 x 12 quality paper.
The range for each saxophone part is shown below.
Audio and score excerpts are available above.
Registered users can download a complete sample score and full length audio file of Five Nocturnes on the 'Samples' tab above.

About the Composer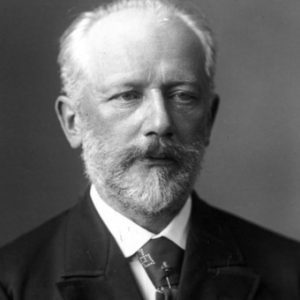 Pyotr Ilyich Tchaikovsky (Russian: Пётр Ильич Чайковский), (May 7, 1840 – November 6, 1893) was a Russian composer of the Late Romantic era. His wide ranging output includes symphonies, operas, ballets, chamber music and songs. Many of his compositions are now standards of the classical repertoire. Among those are the ballets Swan Lake, Sleeping Beauty and The Nutcracker, his First Piano Concerto, his last three numbered symphonies, and the opera Eugene Onegin.
Tchaikovsky was born into a middle class family and educated for a career as a civil servant, despite his obvious musical talent. He pursued a musical career against the wishes of his family. He entered the Saint Petersburg Conservatory in 1862 and graduated in 1865. This formal, Western-oriented training set him apart from the nationalistic movement endorsed by the influential group of young Russian composers known as The Five.
Although he enjoyed many popular successes, Tchaikovsky was never emotionally secure, and his life was punctuated by personal crises and periods of depression. While his private life was difficult, Tchaikovsky's public reputation grew. He was honoured by the Tsar, awarded a lifetime pension, and lauded in the concert halls of the world. His sudden death at the age of 53 is generally ascribed to cholera, but some attribute it to suicide.
Always popular with concert audiences across the world, Tchaikovsky's music was often dismissed by critics in the early and mid-20th century as being common and lacking in elevated thought. Of course, the critics were proven wrong. By the end of the 20th century, Tchaikovsky's status as a significant composer was generally regarded as secure.