Village Dance (Danse Villageoise, 1881)
Emmanuel Chabrier (1841 – 1894)
Saxophone Choir SSAATTBBBs

Danse Villageoise or Village Dance by Emmanuel Chabrier, arranged for Saxophone Choir. This work was originally written for piano — one of the Pieces Pittoresques composed in 1881. In 1888 Chabrier published 'Suite Pastorale', an arrangement for large orchestra of four of those pieces including Danse Villageoise .
This arrangement for Saxophone Choir includes the following parts:
Full ensemble score
soprano sax 1-2
alto sax 1-2
tenor sax 1-2
baritone sax 1-2
bass saxophone
The range for each saxophone part is shown below.
Audio and score excerpts are available above.
Registered users can download a complete sample score and full length audio file of Village Dance on the 'Samples' tab.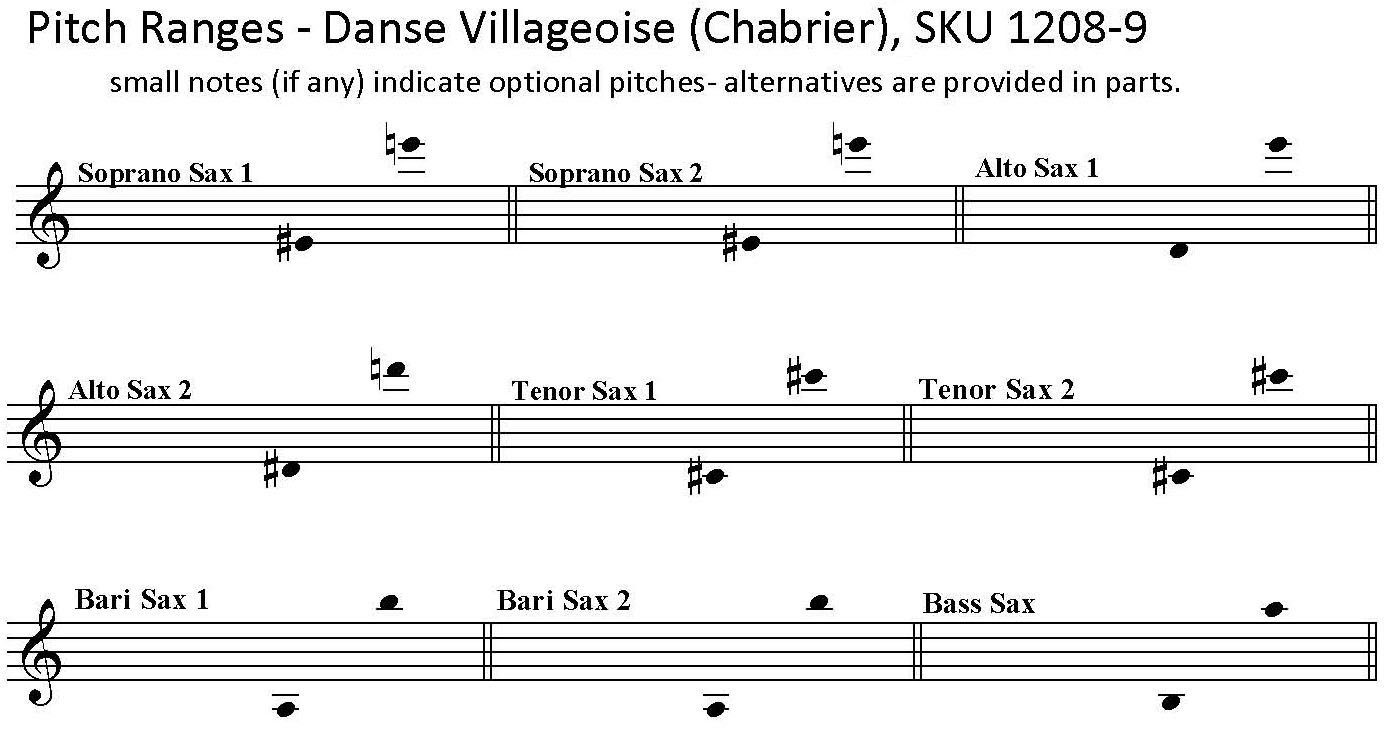 Although best known for his orchestral works, Chabrier left an important body of operas, songs, and piano music as well. These works, though few in number, are of very high quality. His music was well regarded by composers as diverse as Debussy, Ravel, Richard Strauss, Satie, Schmitt, and Stravinsky. Although Chabrier is remembered for his masterful command of orchestral composition the piano pieces he wrote show also a great deal of originality and beauty.